Find a sub
Allow your instructors to find a sub with the click of a button.
Our most beloved feature!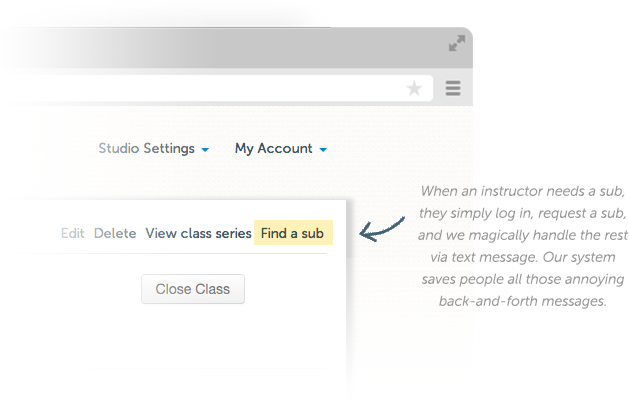 Multiple Permission Levels
You control what level of access your employees and contractors have to your data.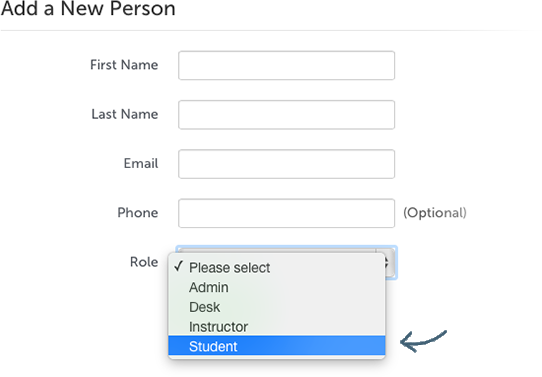 Full Featured iPhone App
Check students in, view profiles and manage student accounts using our fully native iPhone application.
Gift Certificates
Generate unique codes for gift purchases that can be redeemed in the future.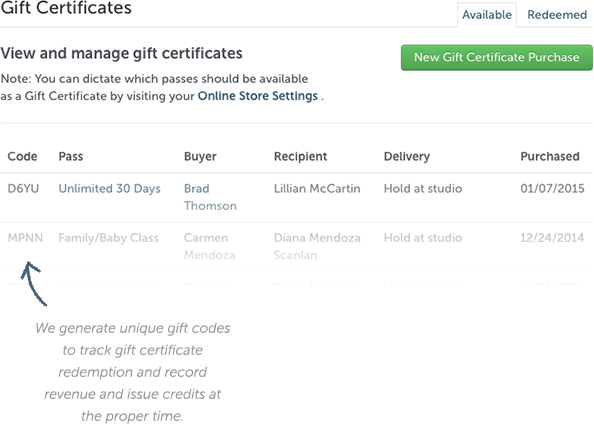 Easy Check-in
Quickly and easily check people in with a simple search and effortlessly add new people.
On-line registrations
Allow your students to sign up for class right from your own website.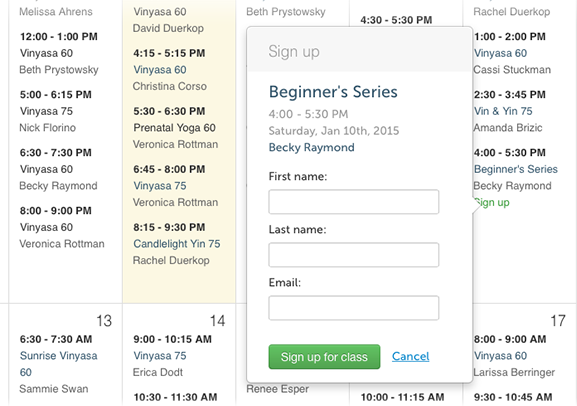 On-line payments
Easily accept payments from your students with our one of a kind payment form.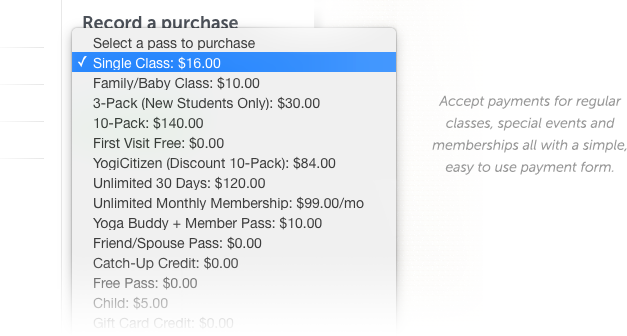 Member Management
Store credit cards and easily set students up on monthly recurring passes.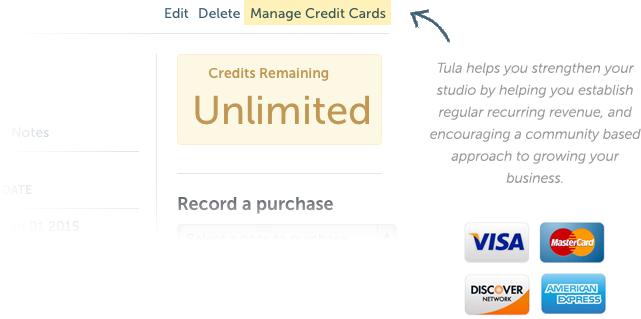 Special Events
Handle one off events with unique pricing. Great for workshops and retreats.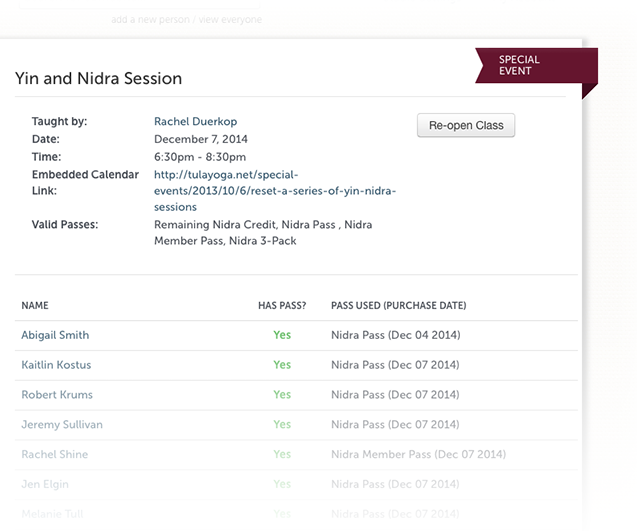 Electronic Waivers
Quickly and easily capture electronic signatures and securely store signed waivers.